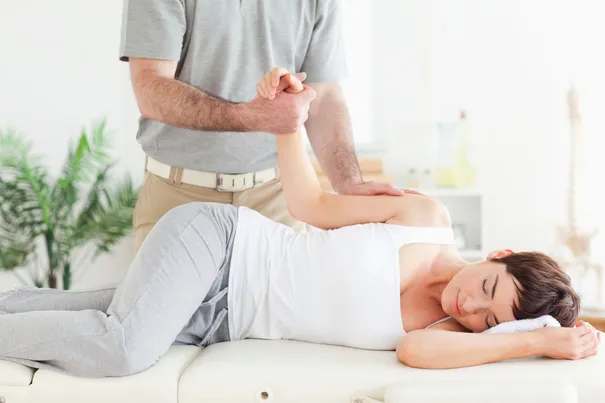 Work with Dr. Lee Stafford of Equilibrium Chiropractic if you're looking to get back adjustments in Greensboro, NC.
Why You Should Consult with a Chiropractor if You Are Struggling with Back Pain
Seeking immediate treatment is a must if you are experiencing back pain or even just back tightness. Any issues affecting your back can have life-altering ramifications so it's best to address them early.
So, who should you go to if you are suffering from back problems? There's an argument to be made that a chiropractor is your best option in that scenario.
First off, going to a chiropractor for back pain treatment makes sense because of the issues that commonly affect that part of the body. Many of the back issues that people complain about are related to misalignments.
Whether the misalignments are related to accidents or bad habits, chiropractors know how to deal with them. They can fix the misalignments without causing you additional pain.
Seeking treatment from a chiropractor is also a smart move if the issue is related to a herniated disc. Once the chiropractor spots the problematic disc, they can move it back to its proper position and alleviate your pain.
Your chief complaint may not be about back pain. Instead, you may be worried about your stiff back and the way it has limited your movement. Don't worry even in that scenario because a chiropractor can restore your range of motion. Following treatment, your back should feel nice and loose again.
Let Dr. Stafford of Equilibrium Chiropractic in Greensboro, NC handle your back adjustments if you want them administered properly.
The Long-Term Benefits of Back Adjustments
When you go to a chiropractor for treatment, you are probably doing so because you want immediate relief. The immediate pain relief is certainly welcome, but that's not the only reason why consulting with a chiropractor can be beneficial.
There are also long-term benefits of chiropractic care that you should know about.
For example, the back adjustments you're getting regularly can reduce the intensity of your chronic pain. Even if you have a lingering condition responsible for your back pain, getting chiropractic care can help mitigate its symptoms.
Patients who received back adjustments also shared that their dependence on pain medication decreased. The treatment they were receiving was evidently enough for pain management so they could dial back their reliance on medication.
Quality of life also improved across the board for patients who went in for back adjustments regularly. That's the kind of thing that happens after you are freed from chronic pain.